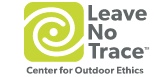 Leave No Trace Awareness Course
This 45-minute online training course will help you learn Leave No Trace best practices and prepare you to teach others .
Earn a certification from the organization Leave No Trace!
https://lnt.org/get-involved/training-courses/online-courses/
Views from the Watershed Tour and Podcast
We are very excited to offer the popular Views from the Watershed program in a podcast format this year.  Working with area artists and historians, educator Lize Mogel has  created a podcast tour of the watershed that will highlight the history of and impacts of the NYC water supply system in the Catskills. The tour features interviews with many authorities on the subject, offering information from different perspectives.  https://www.walkingthewatershed.com/podcasttour/index.html

Tree Identification with DEC Forester Ian Dunn
Learn all about tree identification with Ian Dunn, Region 3 DEC Forester, as he takes us on a tour of the trees at the Catskills Visitor Center in Mt. Tremper. He also shows us the top cab of the new Upper Esopus Fire Tower which offers a great view of the surrounding area. This video was recorded by the New York State Department of Environmental Conservation (NYSDEC) on Facebook Live on July 2, 2020.  Click here to view.

Archaeoastronomy and Landscape Archaeology
in the Catskill Mountains and Hudson Valley.
Glenn Kreisberg, from Overlook Mountain Center  in Woodstock, shares three short videos featuring some archaeoastronomy and landscape archaeology sites in our region.
North "Gunks" Dolmen
https://youtu.be/LpbAGIGkUsM
5:33
Shawangunk/Peekamoose Alignment
https://youtu.be/k3Naa-dl5WA
7:36
Kingston Megaliths
https://youtu.be/W5A1TKf1OTU
5:34