Trail Maintenance on Dry Brook Ridge Trail | Saturday, October 2nd, 2021 @ 10 AM
October 2, 2021 @ 10:00 am

-

4:30 pm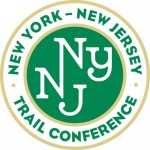 Follow Laura Battelani, CMC Board Member and David Lucas, volunteers for NY/NJ Trail Conference as they maintain their adopted trails. Join us on our Autumn Trail Maintenance Hike on Dry Brook Ridge in Margaretville New York. We will drive to the Hill St. trail and climb approximately 1500 feet in a moderate climb and do light work clearing the trail and making sure things are tidy on Dry Brook Ridge. We'll hike Pakatakan Mountain and follow the ridge, passing by a 700 years old bog, to arrive to a beautiful lookout of the Pepacton Reservoir from almost 3500 ft. of altitude. We will relax and have mid-day lunch at the overlook, with beautiful western views of the Western Catskills.
In the afternoon, we will return on the German Hollow Trail, maintaining along the way. Pack lots of water and your lunch and snacks. Wear comfortable layers. Bring a hat and bug spray and rain gear if weather is changeable.
Event Duration: 6 miles, 6 hours
Level of Difficulty:  Moderate-Difficult
Leader(s):  Laura Battelani
Bring:  Lunch and snacks, plenty of water.  Sturdy hiking shoes/boots, bug spray for ticks. If you want to help maintain the trail, bring hand tools, clippers, loppers and foldable saws if you have them and gloves and eye protection.
Registration required by October 1st.  Use registration form below to register.
PLEASE contact the leader and cancel if you are not able to come as others may want to take your place.
Group size is limited so register early.
Fee:  No
Dogs allowed:  No
Additional Information:  Working on the maintenance of the trail is optional. It can just be a nice hike with a beautiful view from the top.

Questions about this event can be directed to:  Laura at bodyworx@catskill.net
Covid-19 Guidelines:  Due to the rise in delta variant cases locally and nationally we have revived these simple protocols for participation in our in-person events. Wear a mask while congregated in the parking lot or at other sites.  Follow social distancing protocols.  Use your own pen when signing in, or use hand sanitizer. Other guidelines may apply, depending on event. The event leader will inform participants.
Note:  Please protect others and yourself by following these simple, CDC endorsed guidelines.  Please be vaccinated.
Driving Directions:  On Route 28,  40 miles west of Kingston, Village of Margaretville. Half mile after the blinking light, turn right at the intersection with Fair St.  Meeting is at the car wash.
GPS coordinates:  42.144655 , -74.652845
After you press "Submit" below the registration form, you will see a screen that says "Your registration has been submitted". If you do not, an error has occurred. Please resubmit, being sure to complete all fields. You should receive a message from the leader acknowledging your registration.
Register: