Kelly Hollow Night Hike
October 5, 2018 @ 6:00 pm

-

10:00 pm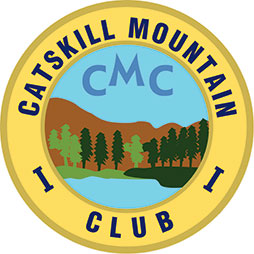 Join with CMC board member Howard Raab for an exciting night-time hike on one of the Catskill's most beautiful trails.
We'll meet at the Kelly Hollow trail-head and follow the trail up to the beaver pond and lean-to where we'll have a rest and snacks. This first half will be in daylight where we can appreciate the lovely forest scenery on the way up.  After the brief interlude at the lean-to, we will begin the descent in the dark using head lamps and flash-lights through a spooky spruce forest and back to the parking area.
Kelly Hollow is one of the most beautiful short trails in the Catskills with rocky streams and waterfalls.  It has a combination of coniferous and deciduous forests with a beaver pond near a lean-to at the top (the beavers are gone now but a remnant of the pond remains). The trail is an easy to moderate loop of about 4 miles.
Hike will be canceled in case of steady rain. If in doubt, call before 5:00 pm, Friday.   We will meet at the trail-head at 6:00pm.
Event Duration:  3.7 miles, 3-4 hours
Level of Difficulty:  Easy-Moderate
Bring:  something to drink, snacks, head lamp or flashlight
Fee:  No
Register By: 10/04/18. This hike will be limited to 20 people. As it has been well attended in the past, it is suggested that you register early.
Dogs:  Well behaved or leashed dogs are welcome but bear in mind that keeping track of dogs in the dark may be a problem for some. 
Questions about this event can be directed to:  Howard Raab at 845-586-3112 or howardjraab@gmail.com

Directions:   The Kelly Hollow Trail is located on Millbrook Road in the town of Middletown, (NYNJ Trail Conference map #142, F-5,6).  From Margaretville take Rte. 28 West 2.2 miles to the Old Stone Schoolhouse (on the right). Make a left and a quick right  onto  the NYC reservoir road (DWS 10) for 3.7 miles. Then go left on Millbrook Road for 5.3 miles to the trail-head parking area on the right.
After you press "Submit" below the registration form, you will see a screen that says "Your registration has been submitted". If you do not, an error has occurred. Please resubmit, being sure to complete all fields. You should receive a message from the leader acknowledging your registration.