Paddle the Lower East Branch of the Delaware River
October 6, 2018 @ 9:00 am

-

1:00 pm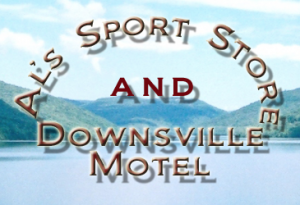 Paddle the lower East Branch of the Delaware River below the Pepacton Reservoir from Downsville to Shinhopple approximately 7 miles. Attendees can use their own kayaks or canoe or rent watercraft from Al's Sporting Goods in Downsville http://www.alssportstore.com/ . Al's will provide everything necessary as well as transportation from the final destination.
Event Duration:  7 miles, 3-4 hours
Level of Difficulty:  Easy-Moderate
Leader(s): Rick Roberts
Bring:  lunch, something to drink, all safety gear and sunscreen
Registration required by 10/03/18.  Use registration form below to register.
Group size is limited to 20, so register early.
Fee:  No
Dogs allowed:  Yes, only with permission of event leader
Additional Information:  If the water level on the East Branch is either to low for paddling or dangerously high, the event will be moved to the West Branch of the Delaware between Hamden and Walton. We will then meet at the east side of the Covered Bridge, just off Rte 10 in Hamden. I will contact you if this option is needed. If we switch to this option, Al's will not be able to rent you a watercraft.
Questions about this event can be directed to:  hikerrick2000@yahoo.com or (607) 746-9694
Driving Directions:  All participants will meet at Al's Sporting Goods on Downsville on the south side of the Rte 206 bridge over the Delaware, at 9 am. http://www.alssportstore.com/
From Rte 17, take the Roscoe exit and follow Rte 206 to Downsville. Al's is just before crossing the Delaware below the Pepacton Dam and on the left.
From Margareteville, – Take NYS Rte 28 West to NYS Rte 30 on the left. Follow Rte 30 around the reservoir to Rte. 206 then on to Downsville. Al's is on the left before the bridge.
After you press "Submit" below the registration form, you will see a screen that says "Your registration has been submitted". If you do not, an error has occurred. Please resubmit, being sure to complete all fields. You should receive a message from the leader acknowledging your registration.